October 25 – 27, 2024
Hyatt Regency New Brunswick
New Brunswick, NJ

Who doesn't love shopping?! Our Dealers Hall is jammed with some awesome finds, from comics and games, to figures and collectables. Take a stroll through our dealers to see what items you'll be adding to your collection.
From plushies and prints, to apparel and pins, our Artist Alley is packed with some of the most unique designs. Visit our Exhibitors Hall to see what original items our artists have for sale, and take home a new item to grace your walls.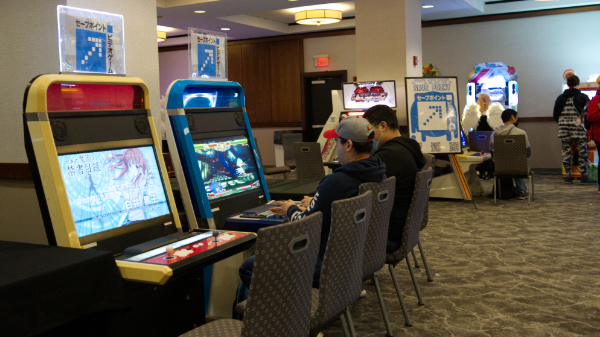 Up-Down-A-Down-B-B-B… is that the cheat code right? Our Video Gaming Hall, presented by A Video Game Con (AVGC) and Save Point, brings you a collection of retro consoles and arcade cabinets to fulfill all of your wildest wishes! Stop by the room to button smash your way to the next level, eat up some ghosts, or shoot down those aliens enroute to some sweet sweet gold coins.
Give a stop by our Tabletop Room, where you'll find board games to play, space for opening card gaming, some Dungeons & Dragons-themed playthroughs, Magic The Gathering and Yu-Gi-Oh TCG gaming meetups, Catan qualifiers, and much more.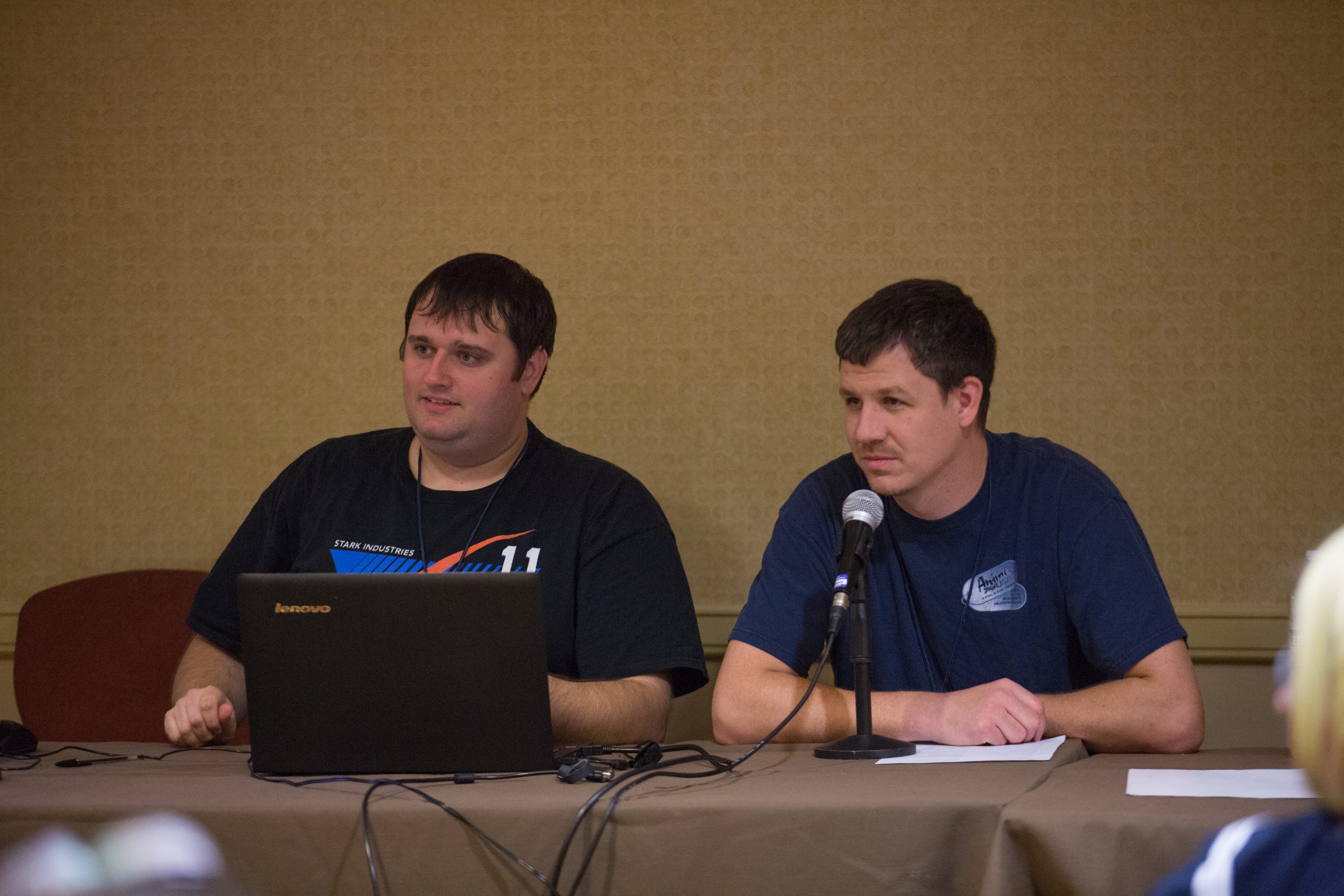 Attendee-run panels and workshops are the backbone of any convention. We have an awesome line-up of fan presented panels & workshops throughout the weekend, from veterans & DerpyCon rookies alike. You'll find panels putting your favorite shows to the test, sharing history of important films, diving deep into the comics of new & old, and just having a grand old time laughing at who knows what.
DerpyCon's biggest event is here! The Masquerade is the perfect at-con experience that you will not want to miss! Watch amazing performances, such as skits, songs, dances, and so much more – it is sure to be a blast!
Put your craftsmanship to the test in our Hall Cosplay Competition. Impress our judges with your best cosplay throughout the weekend for a chance to be crowned one of the top cosplayers of DerpyCon! Judging will be available on both Friday and Saturday. All are welcome to enter – no matter the skill level.
Join our DJs for an exciting night of music! All of your favorite tunes will be available for your dancing enjoyment Saturday night. Get ready to party the night away!
Presented by AnimeNEXT, the Manga Library has all of your favorite titles to enjoy, and some new ones to find. Take a break from the con action, relax, open a good book, and dive into the magical stories straight from Japan.
Sing to your hearts content! Grab the mic, find your favorite song, and belt out the words. No singing experience necessary – just come with a smile and get ready to have fun!
Wander around long enough and you'll find yourself in Video 64, where our viewings will be happening throughout the convention weekend.
Take the convention fun online with a whole flight of panels to enjoy. We have a full programming track of panels available as part of DerpyCon Online. Head on over to the DerpyCon Online room to watch, or check them out on the website at www.derpycon.com/online. Staying at the hotel? DerpyCon Online is available on Channel 75.
Show off your creative talents and submit your anime music videos to our AMV Contests, where DerpyCon attendees can see your awesome and amazing storytelling designs and vote on their favorite one!
Welcome to DerpyCon!
DerpyCon is New Jersey's Anime, Gaming, Sci-Fi, and Comic Convention, bringing every nerdy genre under one roof.  Held since 2014, DerpyCon has been providing New Jersey a premier geek event filled with panels, concerts, video gaming, cosplay, vendors, dances, LARPs, artists, and so much more!  DerpyCon 2024 will be held on October 25 – 27, 2024 at the Hyatt Regency in New Brunswick, NJ.
Hotel
Book your room at our official hotels for the best rate and to be steps away from the convention all weekend long.
Thank you to everyone for being with us for DerpyCon 2023! We are now accepting feedback from our members that have attended our event on our feedback form (Please no comments on our social media posts), To complete our feedback, go to d.erpy.link/16727
read more