DerpyCon Staff Fair
Saturday, June 17, 2023
10:00am-9:00pm
Hyatt Regency New Brunswick
New Brunswick, NJ, 08901
Conference J/K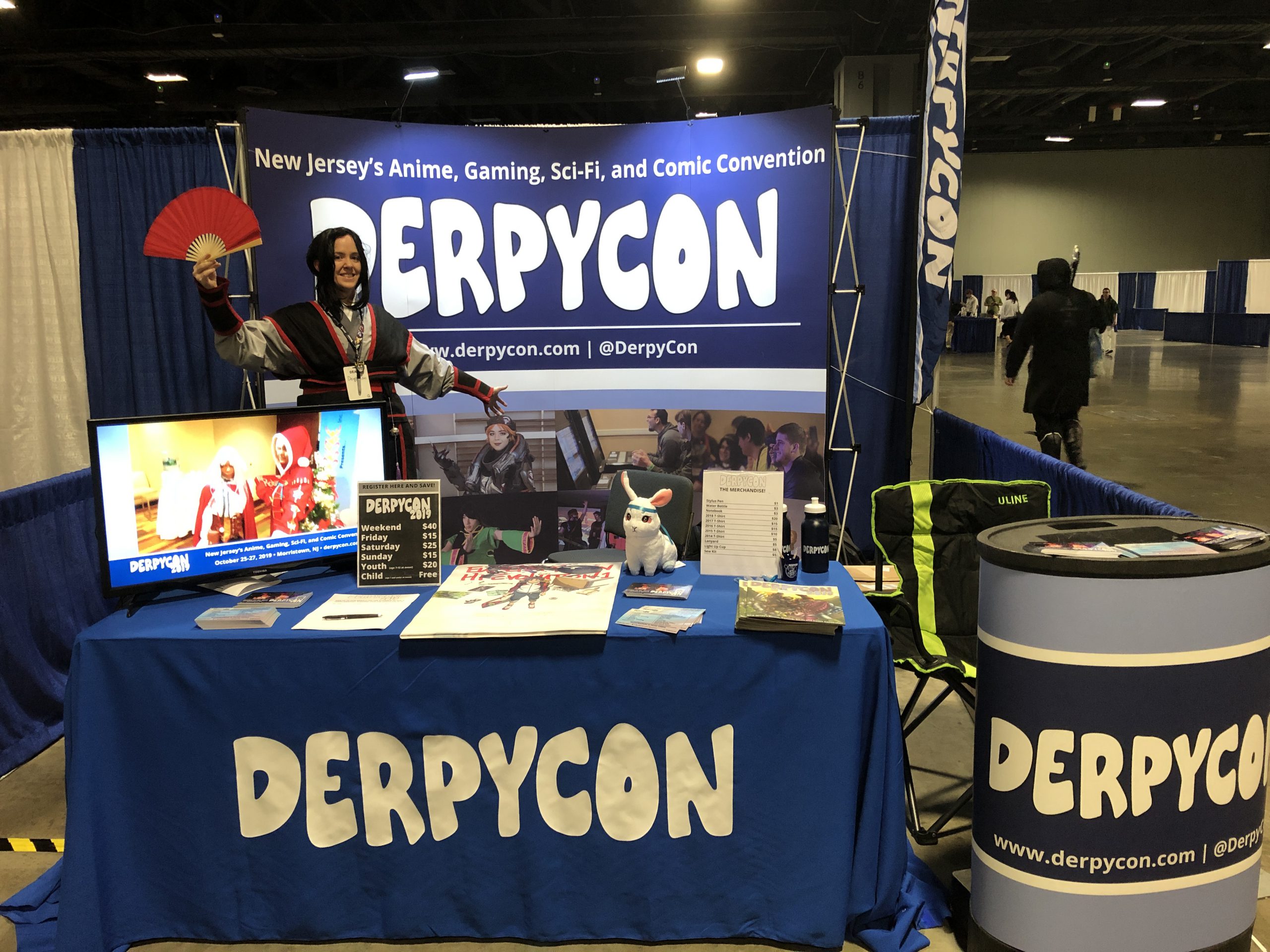 LEVEL UP YOUR SKILLS AT NEW JERSEY'S TOP POP CULTURE CON!
DerpyCon Staff Fair
Join us for our second staff fair, this Saturday June 17th from 10am-9pm to learn more about the convention what it is like staffing, meet our staff, and find what position is best for you.
Join DerpyCon Staff!
Working around the year of DerpyCon can be one of the most rewarding experiences! Our staff plan out all facets of our convention, working before, during, and after con. It may seem like a lot of work, but it is such a rewarding and exciting experience, unlike any other. Check out below for more information on what the staffing requirements are, our staff code of contact, and of course what the awesome perks you receive for staffing are.
Our staffing system is split into two groups – Committee Staff, which are those that help out throughout the year or for extensive hours during the convention weekend, and Volunteer Staff, which are weekend-of staffers who are expected to work minimal hours in important, but easy, roles.
Learn Skills Such As
Advertising, Event Planning, Social Media, Web Design, Video Editing, Graphic Design, Audio/Visual, Cloud Systems, Gaming Tournaments, Celebrity Relations, Team Management, and More!
Perks for Being Part of Staff Include
Complimentary Badge, Lodging, Snacks and Meals, Complimentary Parking, After Party, T-Shirts, and Discounted Merch!
Working around the year on DerpyCon can be one of the most rewarding experiences!